Hours and address
927 The Queensway, Etobicoke, ON M8Z 5Z7

Monday - Saturday: 11a.m.–6p.m.
Sunday - Holiday: 11a.m.–5p.m.
We Are Closed On All Bank Holidays
Get Directions
ABOUT LOCATION
Nestled in the heart of Etobicoke, our pie shop at 927 The Queensway is a slice of heaven for every pie lover. From the flaky crust to the rich fillings, every bite tells a story of passion, tradition, and culinary excellence. Whether you're craving a savoury pie or an dessert pie, we've got it all at our in person location.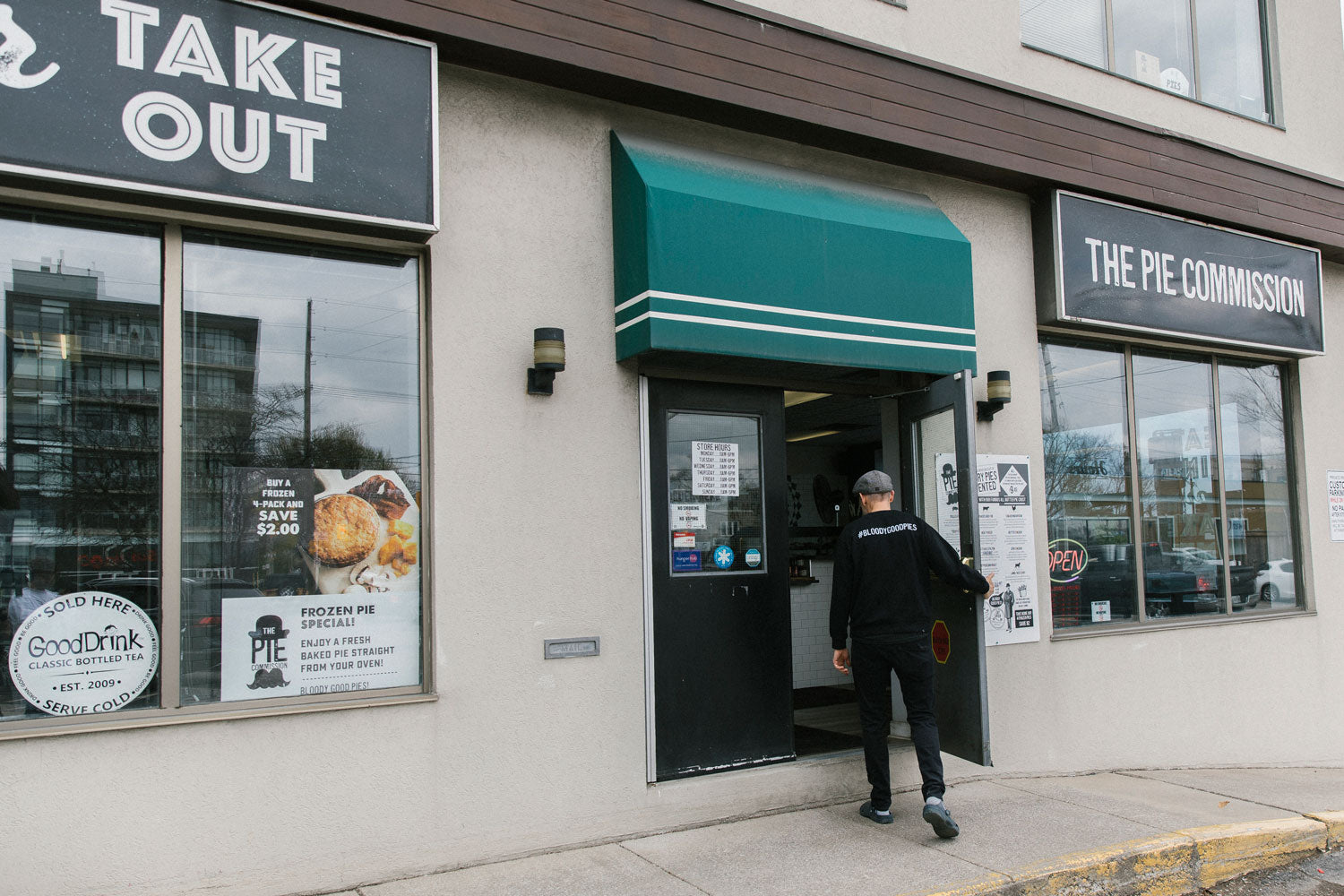 FREQUENTLY ASKED QUESTION
Dessert pies, fresh-baked quiches, bake-at-home scones, fresh hand-cut fries, frozen treats and MORE!
No, we are not a nut free facility.
We use Halal chicken in our chicken pies, however we are not certified Halal. Our beef pies are not halal. We also offer vegetarian and vegan pies.
Yes, we normally have at least one vegan option. Our vegan pastry is Palm Oil free and made with our housemade made VEGAN 'Buttr'.
We sell our pies in 3 different ways HOT – Baked fresh daily at our bakery – call 1 hour in advance to order a specific pie or come on in and enjoy whatever we have baked that day. Please note, HST is charged on hot pies. PRE BAKED & COLD – A baked pie ready to be reheated in your home oven. No HST applicable. UNBAKED FROZEN – An unbaked pie to bake at home. No HST applicable. Plus, save $2 when you buy any 4 frozen pies.